Welcome to Hitchon's Physiotherapy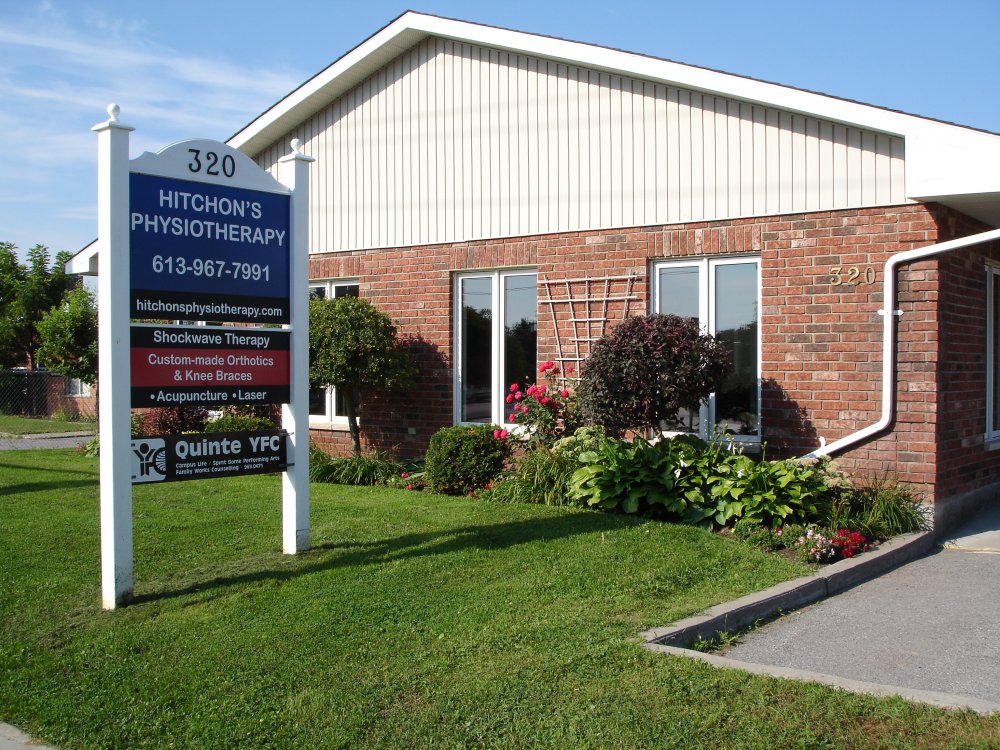 At our clinic, you will find a friendly warm environment. Our therapists and support staff are dedicated to providing you with the highest quality of care. Whether you have suffered an injury related to a motor vehicle accident, WSIB (work related), sports, repetitive strain, orthopedic injury/surgery or have noticed a gradual onset of pain or an inability to perform normal tasks over time, we have years of experience evaluating and treating a wide variety of orthopedic and neurological conditions. Our team can help and assist you by eliminating your pain that affects your joints, bones, tendons, muscles or nerves --- and help get you back to your full potential.

During your initial appointment, your therapist will carry out a detailed assessment and history of your signs and symptoms along with hands-on techniques and special tests to help formulate a physical diagnosis. We will then work with you to set up a treatment plan and goals to get you back to your full potential as quickly and safely as possible.

We are aware of the important advantages of immediate treatment when an injury occurs therefore minimizing the length of recovery time following an injury. We try to give you an appointment within 24 hours or the same day.
---
Our Physiotherapy Services include: Manual therapy, home exercise programs, active gym program, education, modalities (Laser, Interferential current, Ultrasound, Tens, Heat, Ice, Wax therapy), Shockwave therapy, Acupuncture, Traction, Hydrotherapy, Sports Therapy, Myofascial Release, Jobst pump and Neuro-Proprioceptive taping.


Click here to view more pictures of our clinic on facebook